One of the topics of conversation among baseball fans these days is how we will all react to games that feature an expanded roster, aggressive use of "openers" instead of traditional starting pitchers, and a playoff scheme that doesn't mirror what we've grown accustomed to enjoying each fall. Furthermore, what do we do about the inability to see games in person assuming that is a geographic possibility due to heightened guidelines about social distancing and precluding large crowds from gathering together.
Nearly everyone agrees that they want baseball games to resume, whether in empty stadiums, mannequin-filled stadiums or even open for ticket sales to the brave and/or foolhardy who would put entertainment above health. Some have said that they are past the 2020 season already and really are just looking forward to the abbreviated draft exercises and evaluating
how the major league teams gracelessly clamp the padlocks on various minor league ballparks.
Personally, I think players should have the option to play or not to play (which, of course, comes with the caveat of get paid or don't get paid). I can foresee a mix of mid range and younger veteran ballplayers mixed with fringe minor leaguers and ex major leaguers anxious to get the opportunity to show what they can do.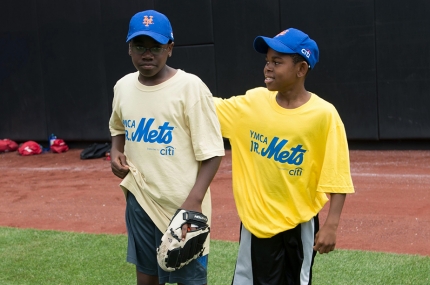 Will teams push their top prospects up the chain rapidly to fill the larger-than-usual rosters? I think not, as it will inhibit their normal growth and take away from the ever important number of games played in the majors which could wind up costing the owners more money sooner in the future. No, I think the prospect of seeing an Andres Gimenez pales next to more of the Luis Guillorme and Matt Blackham types who are not really part of the long term architecture of the team. Bringing fringe players who aren't even on the 40-man roster up the chain could provide trade possibilities that otherwise didn't exist if they perform reasonably well. It's a time for the low draft picks to shine when many are afraid to play the game.
What is most interesting to me is what you do with players who are in the last year of a conventional 2020 player contract before hitting free agency. Does it make sense to give up at-bats to guys like Yoenis Cespedes or Jed Lowrie or innings pitched to Marcus Stroman or Justin Wilson? After all, there's no guarantee they are part of the 2021 and beyond New York Mets team. Besides, the eventual "Fall Classic" is going to be fraught with a whole printing press worth of asterisks, so if they do well or don't play really won't amount to much in the annals of baseball metrics.
Perhaps the most important aspect of games returning is to fan the flames of interest in the sport. It is rapidly becoming a baseball-less summer. People are finding other things to do and that fact alone contributes not only to the reduced revenue at the gates but also the long term future of teams. If you can get fans interested in the game in whatever morphed or hybrid version, then it's possible you will find other businessmen interested in acquiring a team. The Mets have not had much success in their ill-fated attempts to lure in a new owner. Games will help in that regard since it doesn't appear they are doing much else towards achieving that objective.