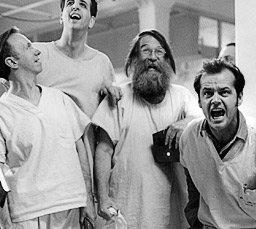 The Mets made a roster move today which was to be expected. With Logan Verrett having started and Sean Gilmartin having turned in two clinkers in a row, one of them had to go. That much is understood and smart baseball.
What's not necessarily smart is the choice they made in promoting right hander Seth Lugo from AAA Las Vegas. What did he do to earn this trip to the majors? Well, his record was a mediocre 3-4. That can't be it. His ERA is a Pelfreyesque 6.55. That can't be it either. Maybe he's adept at keeping people off base. Nah, a 1.625 WHIP suggests just the opposite. What then warrants his promotion?
Ah, he's on the 40-man roster! Swapping Gilmartin with Lugo required no creative machinations. However, was he the best choice among possibilities?
Remember Josh Edgin? Yes, he's also got a somewhat ugly WHIP but he's also sporting a 1-0 record with a 2.25 ERA. That suggests he's been adept at getting out of jams when he creates them (unlike Lugo). You lose a lefty in Gilmartin. Why not replace him with a lefty in Edgin?
If you want to get this year's version of the all-or-nothing reliever, Josh Smoker is fanning 13.2 batters per 9 IP. His ERA is almost a full run lower than Lugo's at an unsightly 5.77. Yet he was bypassed in favor of the 27 year old Lugo.
Then there are the starters who are having a variety of successes and failures such as the 9-3 Gabriel Ynoa, old starter/reliever Rafael Montero or the recently promoted Robert Gsellman who pitched to a 2.71 ERA in AA before his trip to Vegas. Any of these options would seem to be preferable to the Lugo selection, though options (in Montero's case) and service time considerations (in Ynoa's and Gsellman's cases) must be considered.
Of course, were the Mets to use the 40-man roster properly by releasing Alejandro De Aza, Ty Kelly or transferring David Wright and Lucas Duda to the 60-day DL would open up spots with superior talent. For example, 24 year old lefty David Roseboom in AA has a 2.86 ERA with batters hitting a paltry .210 against him. How much worse could he be than Lugo? What about Luis Mateo, already 26 years old and pitching to a 2.50 ERA (2.53 for his minor league career)?
It seems that the Mets constantly make these roster moves of greatest convenience, least resistance or economic consideration. Putting the best team on the field continues to be a distance priority. Don't get me wrong. I wish Lugo well. I hope he breathes a huge sigh of relief in escaping the Pacific Coast League and pitches like Pedro Feliciano did in his heyday. I'm just not banking on it.
Read more...