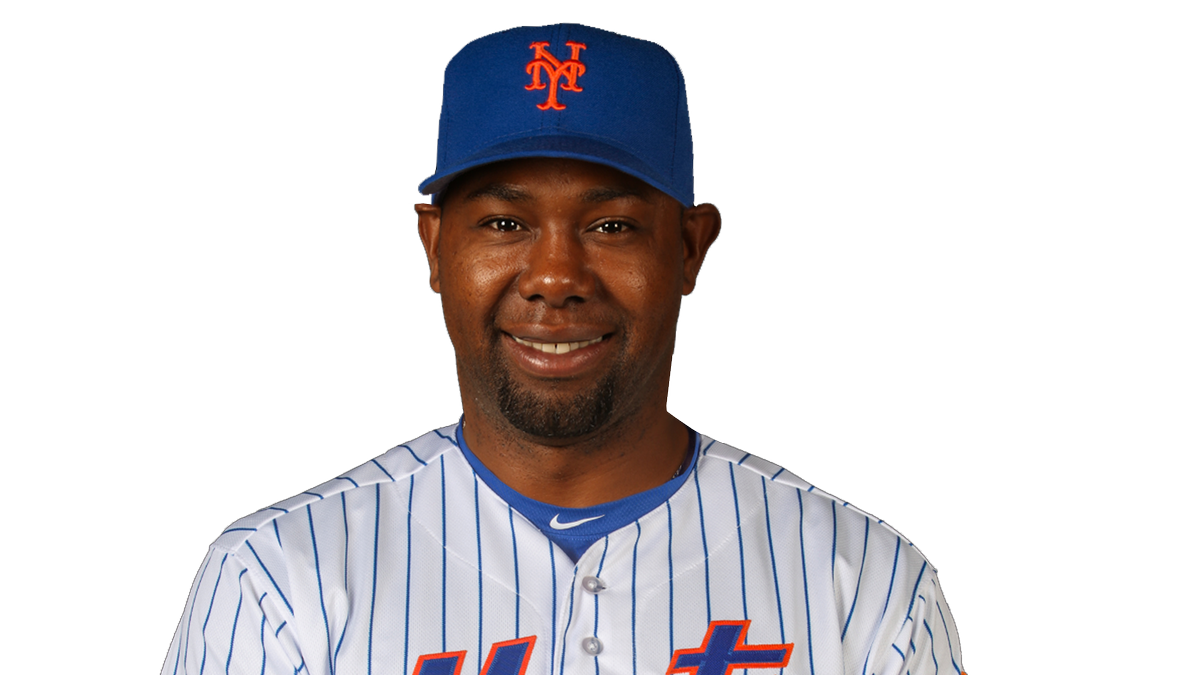 Many people feel that the rather expensive addition of Alejandro De Aza is doubly bad now that Yoenis Cespedes is back. After all, with the superior defensive game provided by Juan Lagares one would think De Aza's playing opportunities would be few and far between. Many have advocated trading him which would require his permission as he was signed as a free agent. Proponents argue that he'd be amenable to a deal since he would likely get more playing time nearly anywhere else rather than rotting on the bench in Queens.
What's less clear, however, is the decision of how to use that extra roster spot should they find a taker for De Aza's services. Many are pushing for a Scott Van Slyke type who could both spell a corner outfielder and give the team a legitimate backup to Lucas Duda at 1st base.
While, on the surface, this approach makes sense, it gives the Mets yet another right handed bench bat to accompany Juan Lagares, Wilmer Flores, Ruben Tejada and Kevin Plawecki. The regular lineup is somewhat left-handed heavy with Duda, Neil Walker (switch hitter), Asdrubal Cabrera (switch hitter), Michael Conforto and Curtis Granderson all better while facing right handed pitching. (So too is Yoenis Cespedes, but he bats right handed).
Who then would the Mets want to send up to the plate to face a tough right handed reliever like Mark Melancon, Trevor Rosenthal, Craig Kimbrel or Frankie "K-Rod" Rodriguez? In these occasions it would behoove them to have a left handed bat. If that lefty can also provide a little pop, so much the better.
So now the question becomes what LH player could play the OF and an occasional stint at 1B? Of course, if you go in that direction, then you lose the luxury of sitting Duda against a tough lefty if the replacement player is also batting from the left hand side. Among the available free agents there are outfielders and there are first basemen but none who meet both criteria while also being left handed.
Consequently what should the Mets do? Should they keep De Aza as he is a veteran with some power and some speed? Should they trade him and go all right handed on the bench? Should they seek another lefty-only option such as Grazy Sizemore or Max Venable or switch hitter Shane Victorino? (On that latter one, they might as well just keep De Aza unless they feel one of them would cost far less).
Or should the Mets go in another direction entirely? They've been talking about getting Travis d'Arnaud and Kevin Plawecki to work at some other positions. Plawecki has already spent some time at 1B in the minors. He could be the RH option on days when a tough lefty would make sitting Duda a prudent choice. He's had 20 games at the position which is about 19 more than Wilmer Flores has had and he's the current backup option.
Of course, the problem with using your backup catcher as a pinch hitter or at another position means you could be facing a world of hurt should the starter need to come out of the game. That's where some creative thinking comes in. Despite a lackluster debut last year, lefty-hitting Johnny Monell has smashed the ball throughout his minor league career. In Las Vegas in just 256 ABs (about half a season's worth) he slugged 7 HRs and 51 RBIs while hitting .324. Some of it is likely the PCL effect on inflating numbers, but he's hit as many as 20 HRs and batted .270 for his minor league career in less hitter-friendly environments.
This move wouldn't happen for a number of reasons, not the least of which are the snap judgments of the man at the top who proclaimed his new 8th inning setup man based upon an eight-week pitching debut last year that was out of character for anything he's done prior in his entire career. Similarly, Monell's 48 ABs to the tune of .167 while playing once a week or so as a pinch hitter has surely rendered him solidly in the "No!" column in Collins' mind.
Furthermore, it would leave the Mets with just one legitimate outfield backup in Juan Lagares. While the starters are surely expected to play nearly every day, it's still fairly thin in that regard.
So what's your take? Keep De Aza? Trade him? If so, how would you replace him?