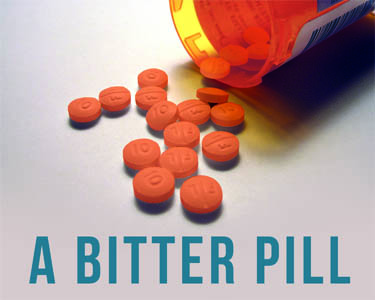 September 1st the rosters expand and the Mets hurried to bring some players back who could perhaps contribute. Ty Kelly can play 2B and other positions with Neil Walker on the shelf for the remainder of the year. Gabriel Ynoa may start or relieve given the sad state of health of the starters and sad state of performance lately of many of the relievers. Kevin Plawecki is sure to get plenty of ABs as it's been another lost season for Travis d'Arnaud and they probably want to see what he's capable of doing at the major league level after finishing the year well over .300 in Las Vegas. Michael Conforto is also back but has nowhere to play with Yoenis Cespedes and Jay Bruce manning the corners. After all, we need more De Aza and more Granderson!
With David Wright, Lucas Duda and Neil Walker gone for the remainder of the year, now is the time to see what the reserves can do in an extended September audition. The problem, of course, is the Skipper's predilection to the familiar and the veteran rather than giving the younger players a shot. Now I'm not advocating you sit a guy like Jose Reyes who is likely going to be somewhere in the mix in 2017 and who's hitting .299. However, players not likely to be here such as Kelly Johnson, James Loney and Alejandro De Aza should not start again for the remainder of the year.
What I'd like to see is Wilmer Flores at 1B where his lack of range is minimized, Ty Kelly and TJ Rivera sharing 2B, and Michael Conforto in CF to see if he can handle the position and to see if his bat carries over from AAA. What will happen, of course, is Loney will continue to play 1B, Flores, Kelly, Johnson and Rivera will get juggled at 2B, and more De Aza and Granderson in CF.

(What I'd really like to see is Gavin Cecchini in a one-month trial at 2B in the majors, but since they don't yet have to put him on the 40-man roster they will use the, "He's not had experience there and it's unfair to make him learn at the major league level" excuse to cover up the economic reality of preserving his options. He did play 2B Thursday for the 51s, so take that for what it's worth).
If a team goes from the World Series in one season to below .500 in the next, who should be held accountable? Hint: the manager can't fire the GM. Is it time to pull the plug on the Terry Collins era? As harsh a critic as I've been of the man, I do acknowledge that this season has been one in which he has not had the horses. However, he continues to do the imponderable, like playing the sub-Mendoza De Aza and trotting out Curtis Granderson on a regular basis. He burns through his bullpen every day and leans on has-beens like Johnson when younger players rot on the bench. If they do opt to make a change, to me it will be for the cumulative sub-par performances he's wrested from his players, and not simply for the losing season of 2016.
Whether it's with a new Skipper at the helm or the same old same old, how optimistic are you for 2017? A lot depends on the health of the two corner infielders as well as the starting pitchers. After that, there's a whole lot of guessing going on. Since they have no post-season revenue to spend, I expect there will be a return to the immediate post-Madoff era frugality.
In fact, Jeffy may be secretly wishing Yoenis Cespedes opts out so he can save $9 million by taking the option on Jay Bruce. Ugh. Maybe he goes full austerity and passes on him, too, going into next season with an outfield of Michael Conforto, Brandon Nimmo and Juan Lagares (while peddling year four of Curtis Granderson for the proverbial bag o' balls). That would give them an outfield earning about $5.5 million in total. I can hear the justification now…"Well, when Duda and Wright come back, that's like adding 60 home runs and 200 RBIs to the mix!" Ugh!
It's getting harder and harder to watch the team when there's no influx of new blood or any new approaches tried when the status quo just isn't working.