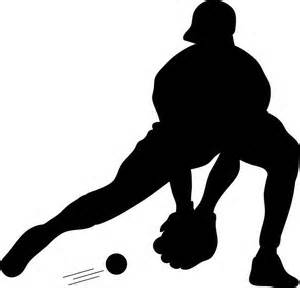 Welcome to part 3 of the 11 part series on the 2017 New York Mets roster (assuming the choices exist among the existing personnel in the majors and minors). Today we'll take a look at shortstop options.
Asdrubal Cabrera
Not since the days of a speedster named Jose Reyes have the Mets had a steady and effective presence on both sides of the diamond. While signing Cabrera probably had fantasies of him capturing the 25 HR/92 RBI season that made him an All-Star in 2011, most felt such projections for him were unrealistic and that season was an outlier in an otherwise fine but unspectacular career. Surprisingly he's closing in on surpassing the 20 HR plateau though with far fewer RBIs hitting most of the year at the bottom of the order. Had injuries not forced him to miss nearly 150 ABs, then the 25 HR mark would not necessarily been out of reach. Not bad at all for an $8.25 million investment. However, his very success this season may spell a prompt end to his NY Mets tenure. The team needs to address other needs and they do have alternatives available to them. He would be attractive to another club at an $8.5 million salary. Trading one of the other options would not net nearly as much in return. If they do keep him, expect him to return to SS.
Jose Reyes
With potential vacancies at both 2B and 3B due to the respective injuries to Neil Walker and David Wright, there doesn't seem to be any reason other than nostalgia to pencil him into the shortstop role over Cabrera. The only way I could see that change happening is if they do move Cabrera in trade to recoup his salary to address other needs.
Gavin Cecchini
The Mets really don't know what they have with the former first round draft pick. He's put up two solid hitting seasons in a row, but his defense was off the charts (in a bad way) for most of the season. Granted, maintenance of the field at Las Vegas was never particularly good, but it's alarming for a guy whose reputation was built first on defense. He did make successful adjustments and over the final third of a season he was markedly better. The problem is that he's had no experience at the major league level and thus no one knows what he will become. Will he be a slow footed hitter with modest power a'la Rick Burleson, or will he continue to develop?
Amed Rosario
The Mets are a very conservative organization when it comes to promoting players from the minors. Occasionally out of desperation they may skip down a level to promote a reliever out of desperation (such as Dario Alvarez now flourishing for the Braves), but their MO is more often to leave people longer than usual in the minor leagues. While this approach can be damaging to many pitchers forced to struggle in Las Vegas, hitters can also develop bad habits given the abnormal offensive environment. Would they consider promoting him all the way to Queens after hitting a combined .324 between A and AA this year? He's supposedly ready to play in the majors with his glove right now. The question is whether or not the bat and baserunning will continue to evolve. His presence makes Gavin Cecchini likely trade bait as his upside is considered greater and under a normal development schedule he would be starting at SS in Las Vegas in 2017.
Matt Reynolds
A major regression with the bat has pretty much rendered Reynolds invisible. His best hope is for a bench role.
My Prediction
They went into 2016 with a brand new middle of the infield and I predict that in 2017 they will do so again. Neil Walker will be wished well with Jose Reyes shifting to 2B. At shortstop I think they're going to strike while the iron is hot and trade Cabrera a year too soon rather than blocking both Cecchini and Rosario. With the multitude of alternatives at 2B, they also have Jose Reyes as a fallback position. I think we shall be saying adios to Cabrera unless they are overwhelmed by an offer for Cecchini. Rosario is going nowhere. The fact they're in a pennant chase partially explains the reluctance to play Cecchini this September, but it also doesn't hurt his trade value to show his final stats with a .325 batting average. A sub-Mendoza September trial could hurt significantly.