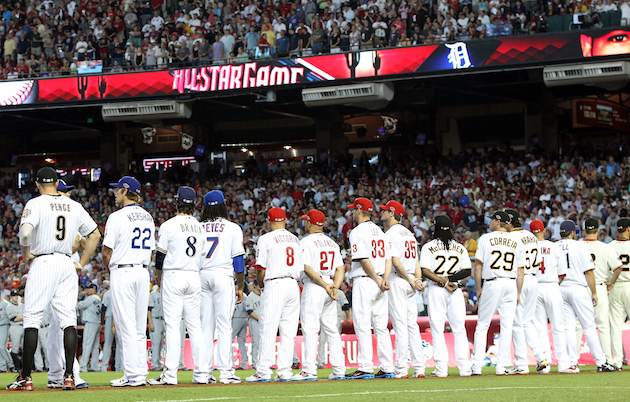 Going into the 2016 All Star Game you'd have to think the National League is decidedly behind the eight ball. First, there's their long track record of rolling over and curling up in a fetal position during the midsummer classic. Then there's the rematch of last year's managers (and we know how that turned out).
Still, it's nice to see the Mets on a national stage again. Yoenis Cespedes is deservedly going to start in the All Star Game representing the Mets and will likely be joined by both Noah Syndergaard and Jeurys Familia. Traditionally the manager tends to stuff the roster with as many of his own players as possible, but this time there are few deserving of such a nod with the possible exceptions of Addison Reed (if you were to select a setup guy rather than multiple closers), or Jacob de Grom who is only sporting a 4-4 record despite pitching at an elite level.
I may be alone in this thinking, but I do believe that one day Travis d'Arnaud will remain healthy enough at least for the first half of a season to get the nod. Neil Walker has been terrific in the absence of Daniel Murphy, but Ben Zobrist should get the nod at backup (with props to both DJ LeMahieu and Jean Segura). That's about it for the Mets pitiful offensive side. The corner infielders are both out. Asdrubal Cabrera has been solid but unspectacular. We all know the prolonged slump that resulted in Michael Conforto's demotion. Curtis Granderson has hit for power but not much else.
In the future do you see any of the Mets' hitters earning All Star nods?