Earlier in my career in addition to my regular duties as an IT Project Manager I was on the faculty of three different higher educational institutions teaching information technology, marketing, customer service and project management. For whatever reason I have always been something of a magnet for horrific customer experiences and I often brought them into the classroom for further discussion of what was done right, what was done wrong and what could have been done differently. When things got particularly tense with a given vendor, I would sometimes confess that I was going to use this interaction as a case study at the university to help students understand how never to conduct business. (It usually resulted in prompt resolution of whatever issue I was having as few companies want to be known for things like dragging passengers feet first off an airplane).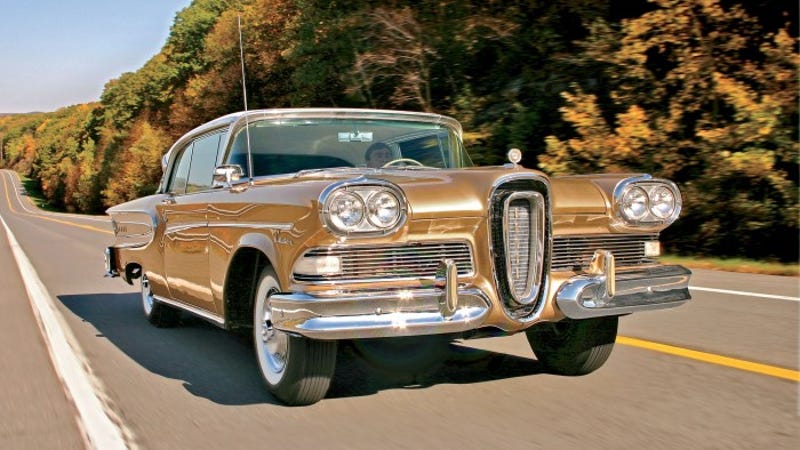 As Mets fans we vote with our hearts, our heads and our wallets when it comes to supporting the team that we hold out hope will someday deliver the World Series championship that's eluded them for 31 years (and counting). There are many customer service issues facing fans, such as fair and accurate dispensing of tickets, security in the stadium to reel in ill-behaved or over served fans, and ensuring that the restrooms at Citifield don't devolve into what they were at Shea.
However, there are often customer service issues more directly related to the product quality or design decisions made by the powers that be. Even the professionals sometimes get it wrong. Ford is forever ridiculed for green lighting the Edsel. Some genius thought that changing the formula from Coca Cola to New Coke was a good idea. (Ironically, the idea of an overnight private shipping company that would route packages through a central hub, competing with the slower post office, was rejected by a professor at Yale who gave the student a begrudging grade of C. That student implemented it anyway and called it FedEx).
As Mets fans we have seen a great many puzzling transactions over the years, but this comparison may wind up in the Sports Management Curricula at major universities in the future. Consider the following:
Player A:
He's having a nice season, batting .279/28/94. His career averages are slightly less at .269/28/88, so it's safe to say he'll far exceed them given he has the month of September to pad these stats. He earns $22 million this year and has an opt out clause at year's end, otherwise the acquiring team is on the hook for $88 million plus over the next four years. He is currently 30 years old.
Player B:
He's having a typical year, with 29 HRs, 68 RBIs and a .277AVG. His career averages which are watered down by his first three years in the majors that were slightly above replacement level, yet he still would yield .281/30/96. He is set to become a free agent at the end of this year while playing as a 30 year old. He earns $11.75 million.
Player C:
He's having potentially the best year of his career. By August 31st he is delivering .259/33/88 with a month yet to go. His career averages are an impressive .249/32/96. He is 30 years old, earning $13 million and set to become a free agent at year's end.
Now looking at all of these players, you would probably think that Player A is the toughest sell, Player B is the easiest sell and Player C falls somewhere in between, though closer to Player B than Player A.
Player B has already been traded and yielded three players in return – an infielder with a career .322 batting average, a 3rd baseman with a career .275 with modest power and speed, and a warm body who has some power but is struggling in the minors. The GM was blasted for how little he got in return.
Player C has also already been traded. The yield on him was a pitcher drafted in the 30th round who has delivered a career ERA of 4.22, giving up a hit per inning, fanning 10.6 per 9 IP but walking 3.7 as well. His WHIP is a mediocre 1.422.
Player A, despite having that risk of opting out or costing an $88 million fortune, was moved for the other club's number 9 prospect, a starting pitcher with a minor league career ERA of 3.03, plus as part of the deal the acquiring club got to keep a waiver wire outfielder with 10 years of major league service and an average of 29 SBs per year. That's quite a haul considering the financial obligation that the acquiring team is accepting and speaks volumes to what a good GM can do when his motivation is about improving his club.

It would appear that Player B's first minor leaguer alone exceeded what was gotten for Player C. The other two minor leaguers are what you'd consider wildcards – they could be good or they may fail to make the majors.
If you haven't figured it out yet, Player A is Justin Upton, Player B is J.D. Martinez and Player C is Jay Bruce. Ironically it is the same slick GM in Detroit, Al Avila, who landed what appear to be superior quality players. No one could blame him for the sell-off. After all, the Tigers season fell apart with a record of just 58-74 as of August 30th.
The Mets have a record of – wait for it – 58-75 after August 30th. To date they have added six relievers in the minors during the fire sale. Only one of the whole bunch has what you would call impressive numbers – Drew Smith. Departing were Bruce, Lucas Duda, Curtis Granderson and Neil Walker. They also let Rene Rivera walk in a waiver claim. Sandy Alderson did his job quite well if the Key Performance Indicator (KPI) is maximizing the cost savings for the Wilpons. However, if there is a KPI about putting together a quality product, then the jury is going to be out for quite some time as most of the players acquired are quite a few years away and not sporting much of a minor league pedigree. In fact, headlines after some of these trades said things like Sports Illustrated's, "What are the Mets Doing?"
So as a customer of the New York Mets, do you feel they are putting their best foot forward in terms of the quality of the product and delivering the features you need in order to secure a championship? Or does it seem that the bottom line is more important to the ball club than is winning? Frankly, if this situation was like any of my other vendor interactions, I'd demand to speak to the company president and threaten to write it up as a case study.