When the history books are written about the 2017 Mets season there will be sections about injuries, poor planning for injuries, poor training methods leading to injuries, poor handling of injuries and…do you sense a theme here? In addition, there will be analysis of the curious off-season decision to add no major league players to the roster. There will be sections on the curious roster construction, the lineup decisions, the bullpen mismanagement and the players apparently dictating terms to the manager.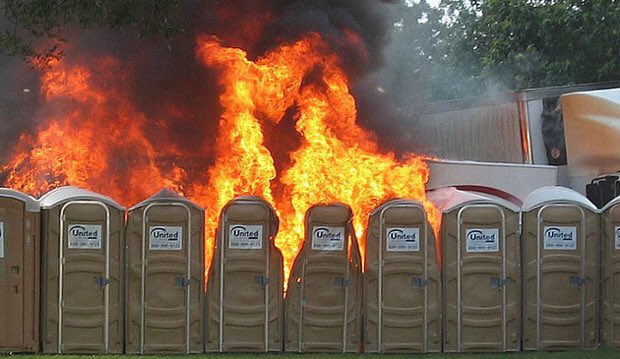 So what went right in 2017 (other than Tim Tebow, of course)? Let's leave out the currently long-term disabled players otherwise this piece will rival the length of War & Peace:
The Future is Now – Sort Of
Well past the cries from the fans the team finally did promote their top two healthy prospects in Amed Rosario and Dominic Smith. Results thus far have been mixed, but there have definitely been positive signs in terms of power and defense from both of them.
When He Gets to Play…
Wilmer Flores was in the midst of his most productive season with highs in batting average and home runs despite not knowing from day to day whether or not he was going to be in the lineup or where he would be playing if his name was actually there. He's currently sitting at 52 RBIs and until word filtered down today they're giving him early parole for the 2017 season, he probably would have bested his career mark of 59. This production was done in just over a half season's worth of ABs – 18 HRs and 52 RBIs. Methinks the man's bat needs to be in the lineup and his glove wherever he'll do the least damage.
Flashes of Occasional Brilliance
For the past month plus people have seen the Rafael Montero that dominated at all levels of the minors, though he still inexplicably is having control issues despite having shown excellent command in the lower levels. He's pitched out of necessity, but whenever that switch in his brain clicked on, he is putting himself once again in the conversation for a role in 2018.
Less Frequent Flashes
Chris Flexen, Robert Gsellman and Seth Lugo have had some starts this year where you understood that the talent is there. None have fortunately been able to string together enough consistency that you feel confident in what they will deliver from start to start. Flexen had a four run stretch of short outings in which he gave up 3, 2, 3 and 2 runs. Then the roof caved in. Gsellman had a similar 4-start string of 3,1, 2, and 0 runs before two consecutive stinkers. Then it was 3, 3, 1, 6 and 3 over the next five. There's something there. Lugo had two seven inning starts giving up just a single run in each, but other times he was far more hittable. With some more work, experience (and health) these three could be on the fringes.
Bullpen Bright Spots
A tip of the cap to Sandy Alderson for acquiring A.J. Ramos to fill the now vacant Addison Reed role. He had a rocky start but has been pretty solid since then (which is a good thing because the rushed-back Jeurys Familia has been anything but). Jerry Blevins has been solid. Paul Sewald has been more good than bad though still seems to be one of the relievers of last resort for the manager. Chasen Bradford has also been a somewhat pleasant surprise, pitching better in the majors than he did in the minors.
Playing Time for the Forgotten Outfielders
While neither Juan Lagares nor Brandon Nimmo will be batting cleanup anytime soon, they've held their own when pressed into long term duty as a result of the sell-off and the injuries. Even pint-sized newcomer Nori Aoki has shown he has some definite on-base skills since arriving south of the border.
The Catching Tandem Might Actually Work
Kevin Plawecki looks like a totally different player than the last time he was in New York while Travis d'Arnaud's new opposite field hitting approach seems to be working for him over the past week or so. Perhaps money theoretically spent on Jonathan Lucroy might be better allocated to other positions of greater need.
Rumors Abound About a Change in Management
While I steadfastly believe that Sandy Alderson will be back as long as he cares to return, I'm hearing increasing noise that Terry Collins may be on his farewell tour. I won't belabor the point here but simply say a new approach certainly can't hurt.
What other positives (if any) can you take from this beyond-a-dumpster-fire of a season?