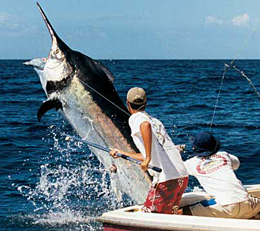 There's been a lot written lately about the Mets vs. the Marlins in terms of who has had the better off season and who is better positioned for the future. Let's take a position by position look at the two teams and see where they stand.
First Base
Here you have the up and down production of Michael Morse vs. the one year numbers of Lucas Duda. Throughout his career Morse has had problems staying healthy and he's in the Michael Jackson school of defense – wearing a glove on one hand for no apparent reason. He's worn a lot of uniforms throughout his career and in 2015 will suit up for the Marlins for the first time. His best year was 2011 with the Nationals when he hit 31 HRs, drove in 95 and batted .303. While the batting average is better, that's about what Lucas Duda did in fewer ABs for the Mets last year with no protection in the batting order. Yes, everyone would like to see Duda be more productive against left handed pitching but the edge clearly seems to be on his side since Morse has never been able to replicate those numbers and (surprisingly) Lucas Duda provides superior defense. The Mets have the better player.
Second Base
A lot of people felt the former shortstop Dee Gordon finally put it all together last year when he made an All-Star appearance, stole 64 bases and batted .289. It makes you wonder then why the Dodgers were so willing to push him out the door? For a slap hitter with no power (2 HRs, 32 RBIs) he still managed to whiff over 100 times. At the time it was considered an odd trade considering Dan Haren has threatened retirement since he wants to finish his career on the west coast. The pivotal figure in the deal – stud LHP prospect Andrew Heaney – was then flipped to the Angels to bring Howie Kendrick across town to the Dodgers to replace Gordon. Gordon's breakthrough produced a 2.3 WAR performance whereas Kendrick in an off-year produced 5.2 WAR. The thinking is probably that Gordon can add to his league leading triples total utilizing the home ballpark's dimensions to his advantage. Still, most feel the Dodgers upgraded the position. The Mets, meanwhile, have steady Daniel Murphy playing in what's likely his final year in Queens. Murphy produced the same .289 average as Gordon, but with more power and RBIs (and fewer steals). Neither will make anyone forget Doug Flynn's glove, but considering Murphy has done the same year in and year out whereas Gordon slumped dramatically in the second half and has never put together enough offense to start regularly prior to 2014, I'd give a slight edge to the Mets.
Shortstop
Adeiny Hecchavarria is no gold glover. He's not a speed demon. He doesn't hit for power and doesn't drive in runs. The first two statements are also true of Wilmer Flores, but he will likely outhit his Florida counterpart by a considerable margin. The Mets have the clear edge here, too.
Third Base
After a solid year from Japan-reborn Casey McGehee, the Marlins scored a coup when they obtained professional hitter Martin Prado from the Yankees to take over at 3B. Prado has been quite versatile around the diamond throughout his career and his bat is Murphy-like. In a typical year he'll net you 13 HRs, 70 RBIs and a .291 average. Now those numbers are certainly respectable and far superior to what David Wright provided in another injury-plagued year in 2015. However, if Wright is healthy then he is a sure bet to double the power output and be a decidedly superior player.
Catcher
While Jarrod Saltalamacchia has never quite lived up to the hype as the next great catching prospect, he's not going to hurt the team defensively nor offensively. Although he's hit as many as 25 HRs in a season, last year it was a more modest 11/44/.220 offensive production for the Marlins. Travis d'Arnaud is in the same position now that Salty was earlier in his career. During 2015 it was a tale of two players, the pre-demotion d'Arnaud and the middle-of-the-order type bat he provided upon his return. The final tally of 13/41/.240 was not markedly better, but the period after returning to Queens from Las Vegas suggests the potential is most assuredly there for more. Slight edge to the Mets.
Left Field
While it's not been carved in stone, the assumption is that Curtis Granderson will shift to left this year to help make up for his weak arm. His season in 2015 is well known – far below what the Mets were hoping he'd produce – whereas the Marlins' Christian Yelich looks to be an impressive young hitter who provided them with 9/57/.284 as well as 21 SBs. Given Granderson's high propensity to strike out and his age, there could be a slight edge here to the Marlins. However, given a 2nd year in the NL and reuniting with his former Yankee hitting coach it's possible three-time All Star Granderson could build on the 20 HRs and 66 RBIs he provided in 2014, particularly when you consider he spent a large chunk of the year in the leadoff position. For now I'll call it a push (though the Marlins are certainly getting better value for their dollars).
Center Field
Marcell Ozuna is one of the most exciting young players in baseball. He has great defensive instincts, a cannon of an arm and a potentially lethal bat as well. This past year he slashed 23/85/.269. Now Juan Lagares is the reigning Gold Glove centerfielder and exists almost on another plane entirely with the glove and his arm. However, his offensive contributions, though better in 2014 than in 2013, still pale next to Ozuna. Big edge Marlins.
Right Field
What Mets fans were hoping during the off-season was that they could acquire a player to provide the kind of offense Giancarlo Stanton has done for the Marlins – 37/105/.288. Instead they got Michael Cuddyer. He'll likely hit .288 but not produce nearly the same run production. Huge edge to the Marlins.
Starting Rotation
The Marlins get a lot of accolades for their rotation but there are also some major question marks. No one denies the quality Jose Fernandez brings to the team, but his timetable for return and his effectiveness post TJS is open to debate. Henderson Alvarez stepped his game dramatically last year and it will be interesting to see if the can build on his 2.65 ERA success. Cincinnati transplant Mat Latos is a flyball pitcher who's had good success in a bandbox. He should only get better in his new spacious stadium. After these top three pitchers, however, it gets a little murky. Jared Cosart is a little too hittable and doesn't have terrific control, but he put up better than league average numbers. There's still no official word on Dan Haren and there may be a need to use one of the previously tried starters like Brad Hand or Dan Phelps who have performed below replacement level.
On the Mets side of the ledger you have a similar issue with Matt Harvey, though he has a bit of a head start in his recovery. No one will know for sure, but all signs point to him being ready for Opening Day (though the prudent choice may be to hold him in the warmer Florida weather for a few weeks). After that you have Zack Wheeler whose second half was sensational. Yes, he needs to cut down on the walks and to work deeper into games, but his 3.04 ERA in the latter part of the year was indicative of the talent he brings to the table. Rookie of the Year Jacob de Grom seemed to get better as the season progressed and hopefully can build on his 2014 season with a 3:1 strikeout to walk ratio, better than a strikeout per inning pitched and a 2.69 ERA. Bartolo Colon gave the Mets innings last year to fill in for the injured Matt Harvey and except for a few bad starts here and there usually kept the team right in the game.. His overall numbers were not that great, but he's got some awards under his belt and appears to still have something left in the tank. Jon Niese needs to stay healthy for a full season, but his 3.40 ERA and 3:1 strikeout to walk ratio suggest he's in the upper half of pitchers in the league. Behind them the Mets have great depth with Dillon Gee, Rafael Montero, Noah Syndergaard and Steve Matz all available to them should injuries arise. I'd give the edge to the Mets staff as there are fewer questions and much more depth.
Bullpen
The Marlins closer Steve Cishek is one of those under-the-radar type guys who doesn't get the accolades he probably deserves, but if you look at his numbers you can't deny his success. He followed a 2013 campaign with 34 saves with a 2015 campaign of 39 saves. His ERA jumped a bit to 3.17 but he still held batters to a .237 average. Behind him you have an assortment of competent relievers such as Mike Dunn, A.J. Ramos, Aaron Crowe and Bryan Morris. Ramos has had the most impressive numbers of the bunch.
The Mets have a pretty formidable bullpen themselves with the surprising Jenrry Mejia, TJS recuperating Bobby Parnell, Vic Black, Jeurys Familia and Josh Edgin. A lot hinges on Parnell's recovery. Without him in the mix I'd probably call it a slight edge to the Mets. However, if Parnell is back by June then I think they have a shutdown bullpen that would measure up against the best in the game.
Now anyone who knows me or who has read my column knows I'm the doom & gloom king when it comes to the outlook for the Mets. However, despite two significant edges for the Marlins in Stanton and Ozuna who could combine for 70 HRs, the Mets seem to win just nearly every other area on the diamond. I think the Mets are clearly the 2nd best in the NL East, though still far behind what the Washington Nationals have to offer.