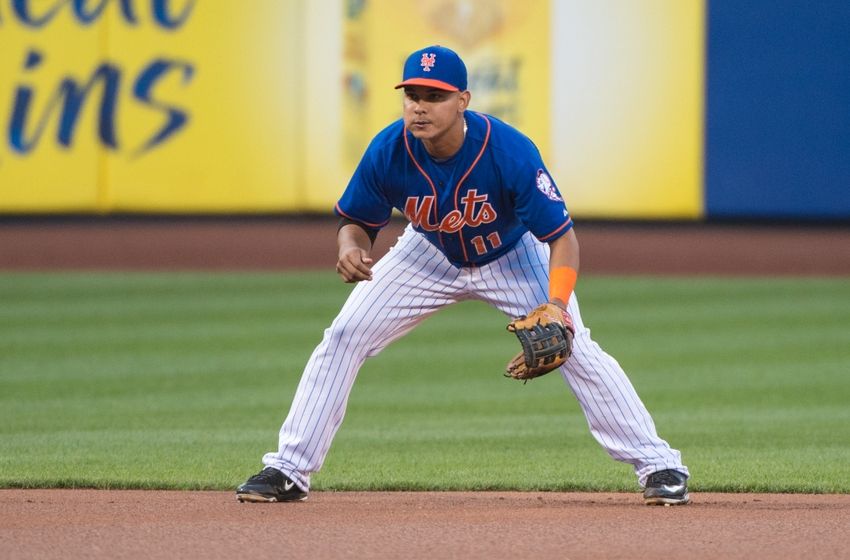 So what about injuries? A lot of folks have been on record stating that the Mets couldn't bear to part with Ruben Tejada in the event of injury to a key player. Well, that happened Thursday with Asdrubal Cabrera leaving the game early due to a problem with his knee. They're all quick to feel vindicated with Tejada coming in to replace Cabrera as a pinch runner and then take over at shortstop.
However, remember that Wilmer Flores was not used in that role because he was already in the game in place of the slowly preparing David Wright at 3B. If Wright was playing, it's likely Flores would have been brought into the game at SS as he proved while starting last year he could replicate Cabrera's offensive numbers and actually bettered his defensive numbers. Tejada would have been left sitting on the bench.
"But, but, but…what if you lost out on both Cabrera and Wright? What then?"
Well, in that case you have a few options. If a DL stint would be required for either one of them then Dilson Herrera is just a phone call away in Las Vegas. He's demonstrated an ability to hit at the minor league level and is projected to be able to make the adjustments against major league caliber pitching. Even in his limited trials during 2014 and 2015 as a 20 and 21 year old player he hit a paltry .215 but slugged 6 Hrs and drove in 17 in just 149 Abs. Quadruple that output to represent a full season and you're looking at 24 Hrs and 68 RBIs. Throw in 8 or so Sbs as well. He or Neil Walker could man 2B and 3B with Wilmer Flores at SS. The backup would then likely be Matt Reynolds who is on the 40 man roster.
Now that's an extreme example of two long term injuries taking out two quality ballplayers and STILL there isn't a pressing need for the services of Ruben Tejada. Remember that even if a third injury occurred you have Gavin Cecchini, T.J. Rivera and even Danny Muno available to play infield defense, too.
$3 million is a lot to pay for a guy who doesn't contribute much beyond his veteran presence on the roster. Just as the Jets saw fit Wednesday to sever ties with an under performer earning significantly less in Jeremy Kerley, saving them $1.3 million, the Mets would do well to peddle Tejada to a willing taker and replace him on the roster with one of the minimum wage alternatives. It has less to do with his relative talent than it does with being a smart business decision as it's an expensive way to ensure the seats wear evenly on the bench. He's not going to play. Get something for him – even a B or C level low minor league prospect – rather than wait until the end of spring training to cut him loose and get nothing while still owing him a percentage of his salary.