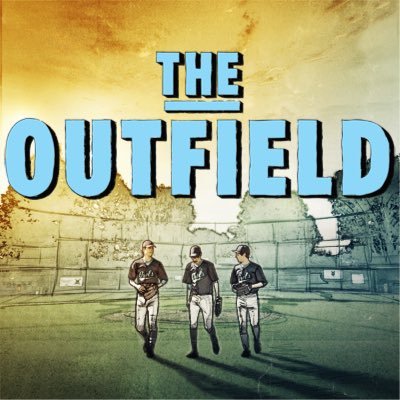 I'm a big fan of Juan Lagares for a few reasons. First, there's his cannon of an arm (when healthy). Second there's his acrobatic play in CF. However, it's not those attributes that appeal to me as much as his willingness to work on facets of his game that could be improved, most notably base running. For a team bereft of a true stolen base threat, the team needs as much aggressiveness on the base paths as possible and Lagares is one of the few players capable of providing it. Witness, for example,
his steal of home against Boston
:
Suppose his health issues are behind him and he's ready to build upon the solid 2014 campaign that saw him secure a 5-year/$23.5 million contract beginning in the 2015 season that theoretically keeps him in the blue and orange through the 2019 season (with an option for 2020). When last year's ill health seemed to affect both sides of his game, people were questioning whether or not it was a bad investment. After all, his contract calls for steady increases in pay from $528K up to $9 million per season over its course. However, if he played every day and delivered a .280 AVG with 6-10 HRs, 15-20 SBs and Gold Glove defense, then that contract seems eminently reasonable.
There are a couple of huge ifs, however. If Yoenis Cespedes chooses to stick around or test the free agent waters in 2017…if Curtis Granderson continues to produce in the latter stages of his career…
Yoenis Cespedes is quickly making himself into the straw that stirs the drink, Mets edition. That could be good or bad depending on how he produces in 2016. If he's close to what he showed upon his arrival last year, then he's likely going to go the FA route as next year's crop of outfielders is mighty thin and he could cash in with the career-ending long term contract that all ballplayers would like to have. Conversely, if he falls back to earth and delivers a solid but not otherworldly 20/90 run production then he's likely the Mets' very expensive outfielder for the next two years.
Since that variable is somewhat out of the team's control, consider instead the future of Curtis Granderson. His first year of transition to the NL was a bit rough with people referring to him as Curtis Bay. He rebounded nicely last season, providing Rickey Henderson-like power out of the leadoff position while getting on base at a highly respectable .358 despite delivering only a .259 AVG and striking out 151 times. The Mets control him for this season and next at $16 million and $15 million respectively.
The question is whether or not you keep Granderson past this season. If he turns in a 2016 similar to his 2015, then the $15 million you're slated to pay him next season is a relative bargain. While that could be good for the Mets, again in a thin outfield market it could be time for the team to pounce, insert Lagares into CF and play a combination of Michael Conforto and Cespedes in the corners. Lagares would have to assume leadoff duties which he did quite a bit in 2014 but provided just a .321 OBP.
Flip flop the scenarios and assume it's Cespedes who leaves. Then you keep Granderson for offensive punch for his final year but then you would have Conforto, Lagares and Granderson as your outfield. That could work if Conforto continues to develop into the type of hitter they envision. A good comp for him might be (and I duck as I say it) Kevin McReynolds. A lot of people forget how productive he was for the team, including seasons of 29 HRs and 95 RBIs followed by 27 HRs and 99 RBIs. He hit as high as .288 as well. If Conforto could exceed these numbers, then you could probably live with a defense-first player in CF.
The biggest if, of course, is the ongoing development of Juan Lagares from his position on the bench. It's hard to get into a hitting groove if you don't play, but right now you want to put your best players on the field and that would include Conforto in LF, Cespedes in CF and Granderson in RF. There's not much OF help on the horizon from within the system until Wuilmer Becerra is ready (and he's only made it as far as the now defunct Savannah Sand Gnats). Brandon Nimmo is the great unknown and Travis Taijeron is likely on the same career trajectory as Andrew Brown. As you start pushing the salary levels each year Lagares becomes a more and more expensive bench piece who might better be served as the starter on another club. You could probably live with him at $4.5 million in 2017 but when he leapfrogs past the Alejandro De Aza salary people find unpalatable this year in 2018, then it's fish or cut bait time.
So where do you see the future of the Mets OF?