While it's somewhat premature to write the epitaph on the 2019 Mets season, it's certainly worth looking at what was planned, what went awry and what went right.

How do these developments dictate what will be done in 2020?
During the off-season BVW's most conspicuous deal was the one that brought both Robinson Cano and Edwin Diaz to New York from Seattle.

On the surface you have to remember it made a LOT of sense.

They were getting an eight time All Star who, in an average season, provides .302/24/95.

Yes, he was getting older and was expensive, but those are numbers that are hard to ignore.
The big prize of the deal was Diaz coming off a league-leading 57 saves season during which he racked up a 1.96 ERA with a better than 7:1 strikeout to walk ratio.

He was cost controlled for three more years.

The price to get him was taking on Cano's contract.
To help defray the cost BVW got the Mariners to take on both Jay Bruce and Anthony Swarzak and to kick in some money towards Cano's salary.

I don't care if you gave up a future Ty Cobb in the deal.

The thinking was solid.
Of course, how it unfolded is another matter entirely.

Cano missed time due to injuries which didn't cause too many to shed tears given his rough first half in the National League.

He was coming around in the second half but then the hamstring tear occurred which sidelined him for a month.
In Diaz' case, well, particularly after Tuesday night's heartbreaker, it's hard to must much sympathy.

Some feel there might be an undiagnosed injury as it's unlikely to go from such dominance to mop-up level of dependency.

Someone recently quipped that the Mets have two home run machines on their roster – Pete Alonso and Edwin Diaz.
Going forward you cannot bail on Diaz as it would be the ultimate in selling low.

He's still inexpensive and still fans people at a prodigious rate.

Perhaps time to heal, refresh his mindset and to talk to some coaches about what he might do differently can restore him to his previous premier level of performance.

However, flip flopping him with Seth Lugo for closer duties is not beyond the realm of possibility until Diaz demonstrates he's back on track.
Speaking of Alonso, many forget he was not even part of the original plan.

Jed Lowrie was penciled in to play 3B and Todd Frazier was expected to cross the diamond to play 1B.

Frazier and Lowrie both went down with spring training injuries and rather than go forward with the 40-man roster resident Dominic Smith at 1B, tip your chapeau to BVW for saying "Damn the service time implications!" and brought Alonso north with the club to see how he fared against the elite pitching of the major leagues.

The rest, as they say, is history.
The outfield did not unfold as expected either.

Brandon Nimmo was performing at a substandard level and went down for most of the season in May with a neck injury.

Jeff McNeil had already been pressed into outfield duty as a result of the Cano acquisition and Alonso dominance which kept Frazier on 3B.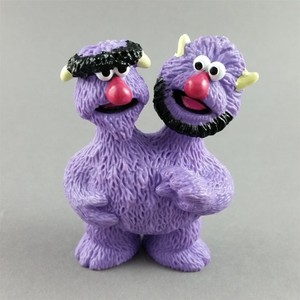 The serendipitous result of Nimmo's injury was it opening the door for playing time for both Dom Smith and JD Davis.

They evolved into a two-headed monster, performing at a very high level and were in something of an outfield platoon based upon the pitcher going that day.

Unfortunately Smith went down with his own injury, but Davis rose to the challenge of playing every day against both lefties and righties, currently at .300 with 18 HRs and 49 RBIs in a little over a half season's worth of ABs.

Yeah, that was a good deal indeed.
Wilson Ramos was another great pickup for BVW.

Many were clamoring for the Mets to swap anyone and everyone to land JT Realmuto from the Marlins.

There was good reason for that as he was young, cost controlled, good defensively and a formidable hitter.

Right now the Phillies are probably happy as Realmuto is hitting .276/20/72 with a month to play and is on track for his best offensive numbers ever.

However, the Mets gave up no players to sign Ramos and he's giving them .298/13/67 in 60 fewer ABs.

Realmuto, in addition to costing three players and $250,000 in international pool money, has a salary this year of $5.9 million.

He's arbitration eligible next season and will be in for a hefty raise.

Ramos cost the Mets an average of $9 million per season for two years (with a third year option for $10 million).
Justin Wilson, Luis Avilan and Jeurys Familia were thought to be veteran arms to bolster a porous bullpen in addition to Diaz, Lugo and Robert Gsellman.

Each of the top three missed significant time with injuries and Familia is still fighting the same performance issues as Edwin Diaz.

Most applauded the Familia move loudly as he was "proven in New York" yet I suggested he was a totally different (inferior) pitcher when asked to do non-save situations.

I hate to have been proven right.

So much for the best laid plans…
The starting rotation was pretty much what they had expected with Jason Vargas starting off the year with Jason Vargas-like ineptitude, but then a switch flipped and he was pitching with deGrom-like dominance.

It was perhaps for that reason the Mets were able to trade him away at the deadline, though it was essentially a low-level $2.5 million salary dump as the return was a mediocre minor league catcher named Austin Brossart who just happened to be a buddy and former teammate of Jeff Wilpon's son.

This move was enabled by the earlier trade to acquire Marcus Stroman which was viewed as an upgrade to the rotation, though until his last start Stroman has actually been quite inferior.

It was reminiscent of the Mets acquiring AJ Ramos which on paper sounded good when peddling away Addison Reed, but it didn't work out as expected.

Hopefully this time the results are markedly better.
Perhaps the most interesting personnel moves are the ones they didn't make, hanging onto not only Zack Wheeler but also Noah Syndergaard at the trading deadline.

With no deals possible this year after July 31st except minor league ones involving players not on the 40-man roster, this was a bit of a head scratcher as Wheeler is likely not worth the $19 million Qualifying Offer which means he'll walk away for nothing.
Going into 2020 with potentially the returns of Jed Lowrie, Yoenis Cespedes and the losses of Zack Wheeler, Todd Frazier and Juan Lagares, the Mets have some personnel decisions to make.

Right now you'd have to figure your infield is Alonso, Cano, Rosario and Lowrie or McNeil, Ramos behind the plate, and an outfield of Yoenis Cespedes and anyone's guess.
If I'm the GM, I am looking at JD Davis as a cheaper version of what they have in Michael Conforto who is approaching his expensive years.

He's arbitration eligible in 2020 and a free agent in 2022.

Brandon Nimmo is arbitration eligible next year as well, but not a free agent until 2023.

JD Davis is not arbitration eligible until 2022 and not a free agent until 2025.
To an acquiring team, Michael Conforto would be a very valuable asset, especially coming off a 2019 season in which he's going to exceed 30 HRs and might approach 100 RBIs. With the security of two seasons at minimum, he's going to be a mighty attractive chip.
By contrast, Dom Smith is probably going to have the dark cloud of "injury prone" on him despite his solid performance on the field this year.

Nimmo has also missed a lot of time in his career with injuries and wouldn't net nearly as much in trade.

Yoenis Cespedes' contract is immovable unless you tie it to someone else at minimal cost that someone would really want such as Seth Lugo.

I can't see that happening.
You also need to think about who your 5th starter is going to be if Zack Wheeler leaves.

The bullpen was a disaster for most of the season, so these areas (as well as a barren farm system) are places you might look to improve.