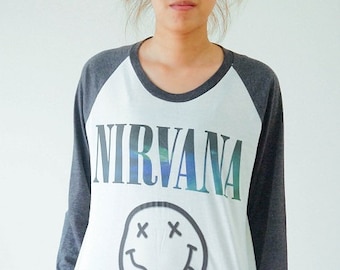 Earlier this week I wrote about what the team will likely do. Now let's talk about what they could and should do if they were less conservative in building a roster. I have a plan to make GM Sandy Alderson the envy of everyone in major league baseball. They will write stories about his genius in this regard. I'm creating a legacy for others to emulate.
Moving forward the Mets primary trade chips this off season should be BOTH Dillon Gee and Jon Niese. Why, you may ask? Who will be in the rotation if that happens?
Well, remember, the Mets are dealing from an embarrassment of riches in this regard. Right now without them you still have Matt Harvey, Jacob de Grom, Bartolo Colon, Zack Wheeler and Rafael Montero all with major league experience in the starting rotation. Following on their heels (and cooling them until Super Two deadline has passed) are Noah Syndergaard, Steve Matz, Matt Bowman and perhaps Logan Verrett.
Even if Harvey requires extended time rehabbing in Florida, you have a swingman like Carlos Torres who could be inserted in the rotation if necessary. There are also fillers available like free-agent-to-be, Daisuke Matsuzaka. You also have lefty Darin Gorski who wouldn't be on that Super Two path but was pitching to a 1.83 ERA in AA in 2013 and a 2.22 ERA in Binghamton this year before a broken foot took him out of action. He didn't fare as well in the pitching hell of Las Vegas, but he could likely be penciled in for spot starting duty in Queens. The point here is that you can muddle through April and part of May with a makeshift 5th starter until Harvey is ready or finances more than pitching performance dictate it's time to make a move on one of the future rotation stars. When they do finally look to make the call to Sin City, let it be known around baseball that Big Bart is available for an A-ball prospect and some salary relief.
Look at what Alderson will have achieved then – a pitching rotation with five starters, all of whom have first starter stuff at minimum wage, and cost controllable for the next few years! While everyone was demanding Sandy trade away his chips for a big bat, instead he could save them all to achieve this bargain-basement pitching Nirvana that would be the envy of every other team in baseball.
How then do you address the offensive woes? Well, to begin you have gotten out from under $12 million of salary obligations by dealing away Gee and Niese (assuming Gee gets $5 million this year and Niese gets his contractually mandated $7 million). You also get out from under competent but unspectacular mid-rotation pitchers who have both experienced problems staying on the field. What you get in return – probably prospects – is less important right now than the salary relief.
The other obvious trade candidate – Daniel Murphy – would bring at minimum $8 million in additional salary relief (assuming a well-deserved hefty raise this year). While I'm not sure the team is ready to slide Dilson Herrera into 2B without time at AAA (and they worry about a defense featuring Wilmer Flores and Herrera up the middle), it is possible to go in that direction. That's $20 million thus far in savings if you're keeping track. Throw in a little less than half of Colon's salary and that's $25 million to spend to address offensive needs WITHOUT INCREASING PAYROLL and without sacrificing a year of control by promoting top pitching prospects before the Super Two deadline.
Remember too that you have in effect four closers in Bobby Parnell, Jenrry Mejia, Jeurys Familia and Vic Black. Although Mejia's antics make him the one most likely to be moved as a sell-high candidate, until they know Parnell is healthy they probably wouldn't make that move. Still, for the cash-strapped franchise, Parnell's salary might dictate he's the one to leave rather than Mejia. That's another $4 million saved.
Now it's time to play armchair GM and figure out what you could do with potentially $12 to $29 million to spend.
Remember that within two years you have potentially two solid bats arriving in Brandon Nimmo and Michael Conforto. Normally I'm the first person to advocate "go with the kids" when it comes to starting players but here a 1-2 year contract for older veterans might make sense if the price is right. Even senior citizen (by baseball standards) Torii Hunter would be a nice fit and perhaps bring a long overdue winning, competitive attitude to the organization. He's coming off a season with a .286/17/83 slash line – not bad at all for a guy's age 38 season. He's healthier and more athletic than Michael Cuddyer despite being a couple of years older. I could see him taking a year at $12 million with an option for another year.
Another short term solution player would be the Red Sox' Yoenis Cespedes who is on the final year of his contract for $10.5 million. Considering the poor production Boston has gotten out of its catching position this year, perhaps a Kevin Plawecki-centered trade might pique their interest. I'd also kick the tires on Allen Craig who's not the greatest glove in the world, but who should provide Keith Hernandez-like offense having hit .300 in 3 of the last 4 years. Mookie Betts would interest me as well, but it would take more to pry away an inexpensive prospect than one of the aforementioned veterans.
Although he wouldn't cost big money in terms of salary, the other player I would definitely inquire about is Wil Myers. He had a terrible year for the Rays after they gave up 14 game winner James Shields and 9-2 Wade Davis (who finished the season with a 1.00 ERA for the Royals). They received salary relief but got very little out of the former uber-prospect who slashed just 6/35/.222 in 325 ABs. Again, you would probably have to start with Plawecki and then add quite a bit more, but when you consider a minor league resume that included a 37/109/.314 year in 2012, that's a gamble worth taking on a 23 year old. You could even still achieve that vision of the minimum wage pitching staff with a prospect or two leftover that could wind up in this deal (or Mejia). They might even like Daniel Murphy as they are likely losing super-sub Ben Zobrist as a free agent.
How would you spend this money to upgrade the offense without increasing payroll?