Last season was the swan song for the Las Vegas 51s as the AAA franchise of the New York Mets.

I had enjoyed their visits here to El Paso as it gave me a chance to meet and often interview the players who someday might make an impact on the big club.

For every big prospect, there were the Gavin Cecchinis and Matt den Dekkers and others of that ilk who never quite were able to make that next step.
Last season I was ecstatic when I got the chance to have some one-on-one time with Dom Smith and I accurately predicted his promotion the following week to the big leagues due to injuries and his status on the 40-man roster.

He didn't believe me, but it happened.
However, the biggest thrill for me came in the form of uber-prospect Pete Alonso who did not get a ball out of the infield in a four-game series against the El Paso Chihuahuas.

I was surely thinking this can't be the guy everyone was raving about in AA.

My highlight for him was his defensive prowess which everyone had said was his Achilles Heel.

When I did get one-on-one outside the clubhouse he was polite, humble and funny (taking jabs at his buddy Jeff McNeil who got the call to the Show before he did).
The dynamic duo of Pete Alonso and Jeff McNeil are obviously performing at elite levels.

However, some may not be aware just how well they're doing in terms of the Mets' 57-year history.
Already Pete Alonso has shattered not only the Mets single season rookie home run record of 26 set by Darryl Strawberry in 1983, but he's also smashed Cody Bellinger's rookie record of 39 HRs set in 2017.

Right now his next goal is to get to 42 to beat the all-time single season home run record of 41 set by Todd Hundley in 1996 and tied by Carlos Beltran in 2006. He's on a pace for 52 which would tie him with Aaron Judge of the Yankees who set the AL rookie mark with that same number in 2017.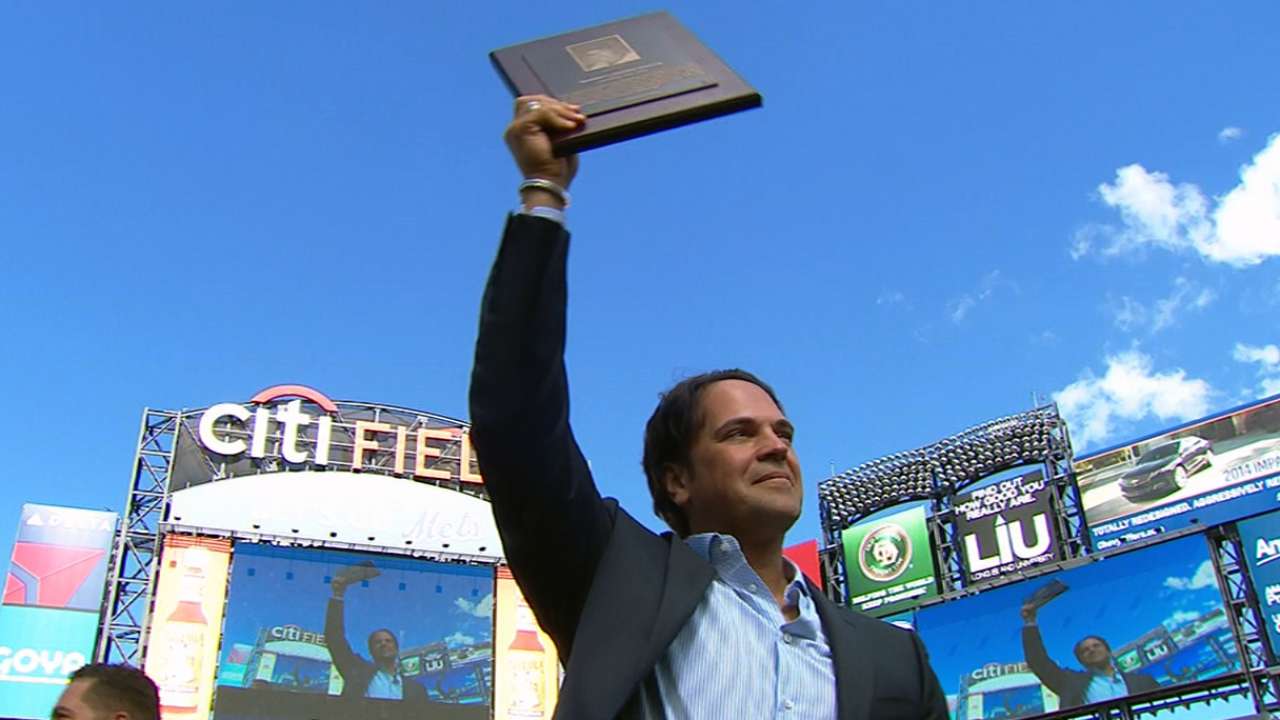 On the RBI front, currently Alonso has 95 and is on a pace to drive in approximately 125 runs if his 2019 rate holds true.

The Mets all-time RBI record is 124 first set by Mike Piazza in 1999 and then tied by David Wright in 2006.
Slugging percentage is also a record in play for Alonso.

His current mark is .604 which falls a bit shy of Mike Piazza's .614 delivered in 2000.
Speaking of Piazza, he delivered a remarkable OPS of 1.024 in that same year of 2000.

Right now Alonso is hitting a respectable but lower 979.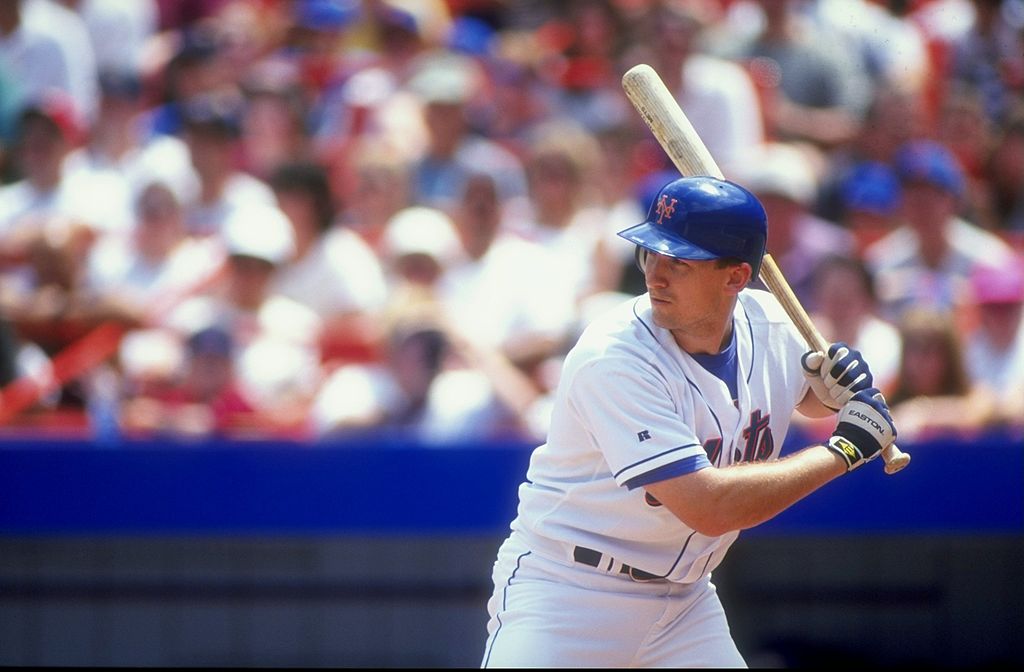 Shifting gears to Jeff McNeil, the target he's chasing is arguably the best offensive first baseman in team history, John Olerud.

He doesn't get quite the accolades of Keith Hernandez or Carlos Delgado given his relatively short Mets tenure, but in 1998 he hit a robust .354.
Jeff needs to get healthy and back to swinging his hot bat.

As of today, he's hitting .332 and has 15 HRs.

During Olerud's big season he delivered 22 HRs.

He probably won't reach Olerud's 93 RBIs, but the other two marks are certainly within the realm of possibility.