The development of Amed Rosario hasn't been anything to rival Gleyber Torres, Corey Seager or any of the other highly touted shortstop prospects.
At times he's looked overmatched at the plate, flailing wildly at pitches out of the strike zone.
His defense has been a work in progress and his baserunning has been almost non-existent.
Many where whispering, stating or shouting he was another failed and overhyped prospect in the mold of Alex Escobar and others who never reached their potential.
Well, if the dumpster fire of the 2018 season taught us anything, don't make snap judgments.
After all, how many of us had written off Brandon Nimmo as yet another Sandy Alderson draft choice failure?
Be honest…not a single one of us could raise their hand and say they actually foresaw him threatening to hit 20 HRs and delivering top-of-the-league OBP and a .505 slugging percentage?
Be honest…
With that on-the-job-training success story in mind, I don't foresee the Mets abandoning the Amed Rosario experiment until youngsters in the farm system like Andres Gimenez and Ronny Mauricio ascend up the ladder.
Think of him as a bridge to the future.
If he develops, that's great.
If not, he can certainly hold the fort until the reinforcements are deemed ready.
This past Tuesday during the ignominious major league debut of Drew Gagnon, the lone bright spot of the otherwise forgettable evening was the breakthrough game of Amed Rosario.
He went 3-4 with a pair of triples.
That game alone gave a glimpse into the kind of exciting offensive player people had expected to see.
Are there other options?
Well, many of the 2B prospects like Gavin Cecchini and Luis Guillorme are considerations but they have not yet demonstrated the offensive potential at the major or minor league levels to suggest they are ready to supplant the young Rosario.
Wilmer Flores' defensive liabilities have made his shortstop days a thing of the past.
How about outside the organization?
Well, the one unheralded possibility is the Tigers' Jose Iglesias who is a stellar fielder and a steady if unspectacular hitter, .270 for his career with limited power.
He isn't a speed burner either and already earns $6.5 million.
However, at age 29 and highly athletic, he would be a decent if boring get.
The elephant in the room, of course, is Manny Machado.
He's only 26 years old and likely going to be seeking a Stantonesque contract…can you see the Mets being serious players for a $300 million deal?
Remember, this team is one who wouldn't even venture into the $80 million Lorenzo Cain sweepstakes, so get that dream out of your head.
It's not happening.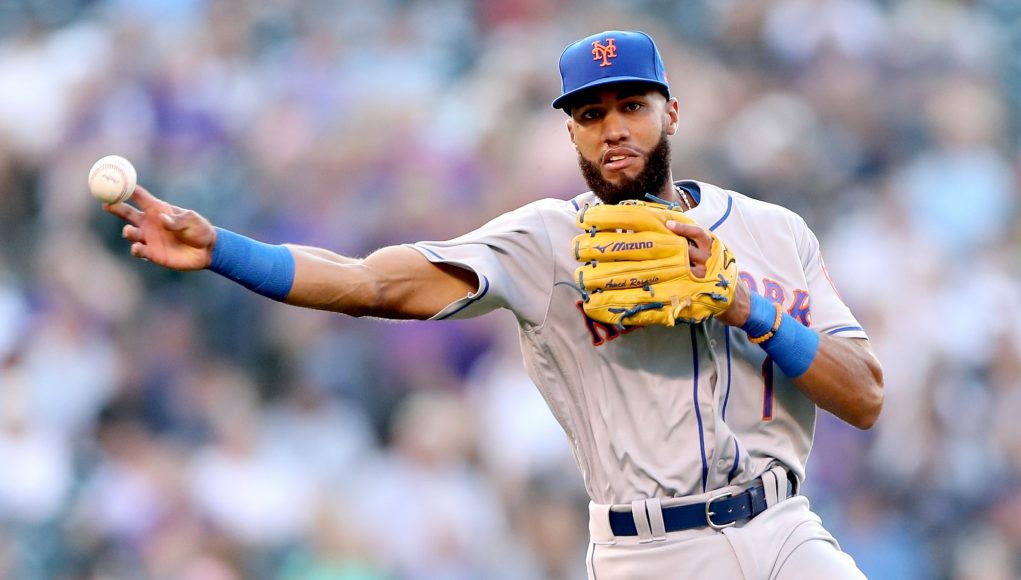 So, I'm thinking that Amed Rosario is the solution for 2019.
Whether or not he's a long term answer is still anyone's guess.
However, with Gimenez at A+ and Mauricio at Rookie ball, Rosario's going to have ample opportunity to show what he can do.
Not everyone hits the ground running.
Keep Brandon Nimmo in mind as an example of what happens with patience and ongoing development.