Snakebitten. Cursed. Metsian. Whatever adjective you choose, there's no getting around the fact that Citifield's finest are getting more than their fair share of injuries.
So far this year they've lost the entire starting infield plus Yoenis Cespedes for long stretches of time. They are down two potentially Cy Young considerable starting pitchers in Noah Syndergaard and Matt Harvey. They're without closer Jeurys Familia. They started the season minus Steve Matz and Seth Lugo. They've missed minor pieces like Josh Smoker, Juan Lagares (twice) and others.
Are they just incredibly unlucky? Do they have a bunch of Frank Burns types in their medical corps? Has someone simply been stepping under a lot of ladders onto the cracks in the sidewalk while observing an extraordinary number of ebony felines in reflections of a cracked mirror?
While the answer is likely some combination of the above, the fact remains that the team is actually not quite as bad off as many had feared. Going into Thursday's action against the first place Washington Nationals they find themselves in second place, 8.5 off the pace and 4 under the .500 mark. That's not too shabby when you consider their lineup construction includes the likes of both Jose Reyes and Curtis Granderson with more ABs than Michael Conforto. Their starting rotation is among the worst in the game yet they're arguably within striking distance of the playoffs.
There will be countless buyer or seller articles between now and the end of the July trading deadline but it does seem that the club is needlessly sacrificing both in CF and SS when alternatives exist that could produce at a higher level if given a chance. After all, it's not like Reyes and Granderson have set the bar very high. In fact, you'd have to be a Caribbean limbo world champion to get much lower.
There are some positive signs. Robert Gsellman has shown occasional flashes of what made him successful (his last start notwithstanding), Seth Lugo and Steve Matz both returned with a flourish. Jacob de Grom threw something that's almost as rare a no-hitter these days – a complete game. Zack Wheeler had a rough outing the last time around but he's been the best starter for the club all year. Out in the bullpen Jerry Blevins has been a stallion of a workhorse. Paul Sewald has been mostly very good. Addison Reed had hit some bumps in the road but has come on strong of late.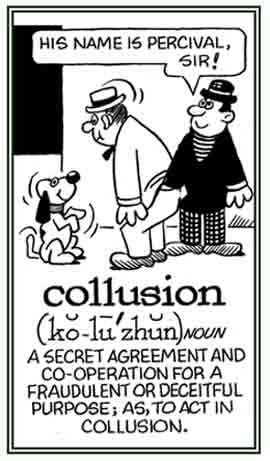 It's too soon to tell where the Mets will be when the halfway point of the season arrives, but it's frustrating to see Amed Rosario lighting it up in Las Vegas and the Mets are settling for some combination of Jose Reyes and Gavin Cecchini when they lost their keystone combo. It's almost as if they're colluding with the Nationals to ensure their eventual victory. But that's crazy talk…nothing like that ever happens in the real world, right?
The madness continues this week with the illustrious Matt Reynolds getting the call one can only hope it spells the beginning of the end for Jose Reyes. While not a Gold Glover by any means, Reynolds had been hitting well of late (.286 in AAA) which is a lot more than we can say for the former batting champion. He's not distinguished himself in other trials in the majors, but then again how much worse than Reyes could he be?
Accompanying him is Brandon Nimmo who has not been hitting much but still showing a good eye at the plate with a high OBP. He's a natural outfielder and theoretically takes the spot vacated by the once again ailing Juan Lagares.
So for a team reeling in the pitching department they have made the conscious decision to stockpile multiple middle infielders and instead of going short on the bench they will go short in the pen. The more things change...
There are a lot of possible moves that could be made if they decide they are indeed out of it post All Star Break. Many players are slated to leave as free agents and many others need to leave due to their level of performance.
On the other hand, should they find themselves closer than they are now to contention, would they try to gut an already thin farm system to obtain some extra reinforcements? There's not a lot they can spare on the major league level without watering down an already flavorless product. It's anyone's guess how they could improve.